If you've invested in Samsung's The Frame TV, you know how special it is! This television really changed the way we design the walls of our home. However, finding art for The Frame can be tough, especially when you're looking beyond the basic Samsung Art Store subscription.
We've had a frame TV that looks like art for a few years now, and we've learned a few things. We figured out where to get the right art, how to make sure it is the right size, and how to make sure the glow is dimmed so it looks like real art on your walls.
Read on for all the details about Art for your Samsung Frame TV!
It was December 2017 when we finally got our hands on the highly anticipated Samsung Art TV. (Click through to read all about it!) In fact, we've invested in a few more of these TVs because we love the way they look so much.
We loved our neutral living room so much that we bought another one for our master bedroom. We even have one in our laundry room (which also doubles as a home gym).
I love that you can customize them to suit your mood, the time of year, or your personal style. We sometimes use family photos (both vintage and new) and we've also chosen from the art in Samsung's Art Store.
However, I often have a desire to change things up and change the look! This is how we figured out where to buy the right art for our Art TV and how we can dim the glow so that it looks more like real art and less like a TV.
Read on for all of my best sources and tips to take your Samsung Frame TV to the next level!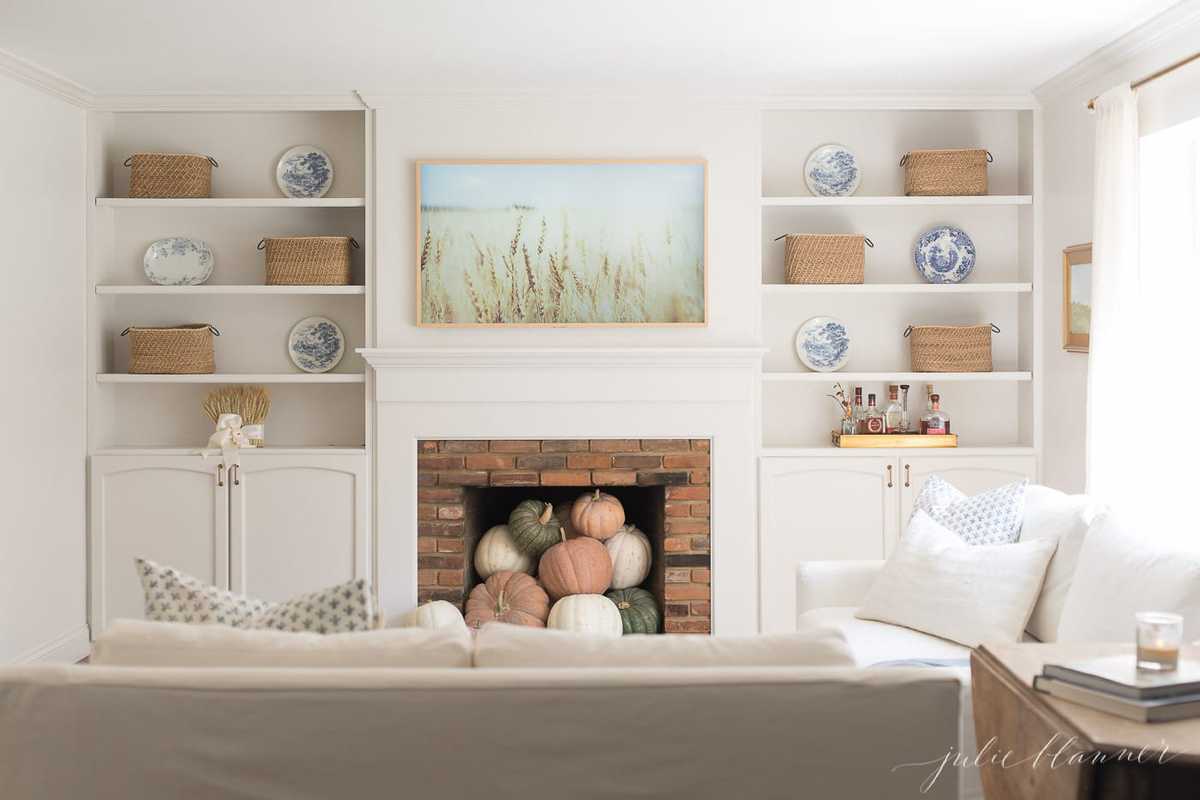 Where can I buy art for Samsung's Frame TV?
I love chatting to you about art! One of the most popular posts I've written in the past year is about Free Art Sources – yes, for free. You can use any of these downloads for your Frame TV.
While it's an incredible resource, just downloading digital art and uploading it to your frame isn't always as easy as it sounds. You need to find the right size and make sure it is scaled correctly!
This is where these fabulous sources come in! Check out the options below for great artwork for Samsung's Frame TV.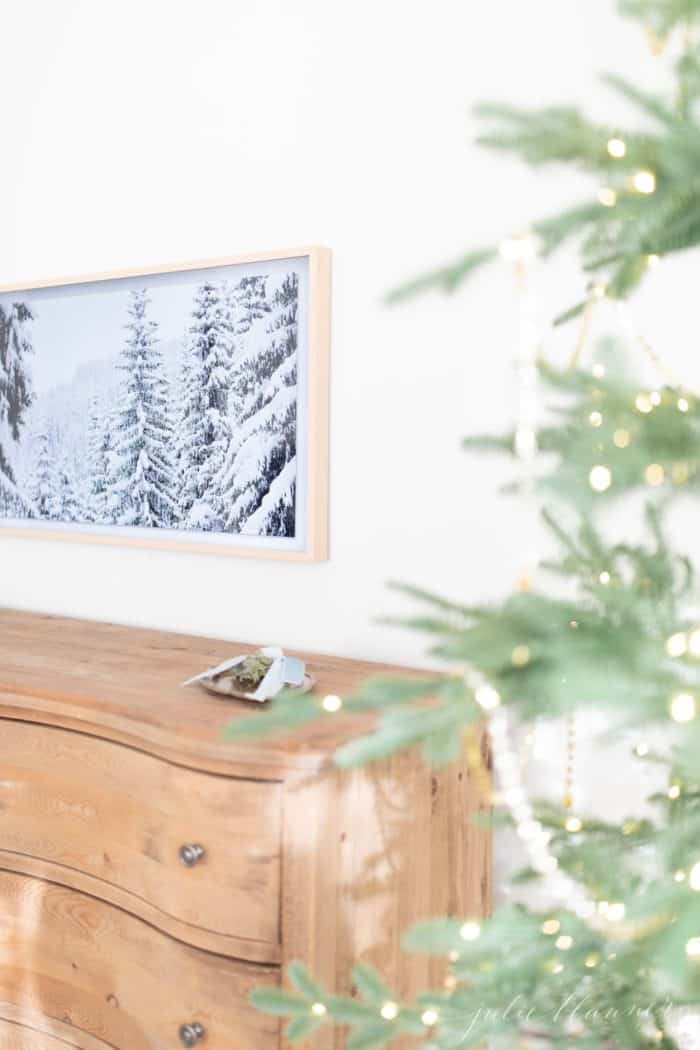 Art sources
Samsung has one Subscription to the art shop Option (currently $ 5.99 per month) or you can also purchase more specific artwork from their store for $ 24.99. This can only be achieved directly through your TV! These options are not my favorites as they can look very modern and don't necessarily go with my personal interior style.
Etsy Sellers have many art options to purchase that are the ideal size to fit The Frame. And if you download a file that is not quite the right size, I've found that they are very flexible in sending you a corrected file of the ideal size. This is the cheapest option!
BFF printing company is another great affordable art option for your Samsung frame. I love that they have collections to give you a few different options, especially since we have three frame TVs in our house!
juniper is also a great source of art for your frame! Just be sure to buy horizontal pieces and follow the simple instructions. I especially love the way they show this lakeside print on their TV!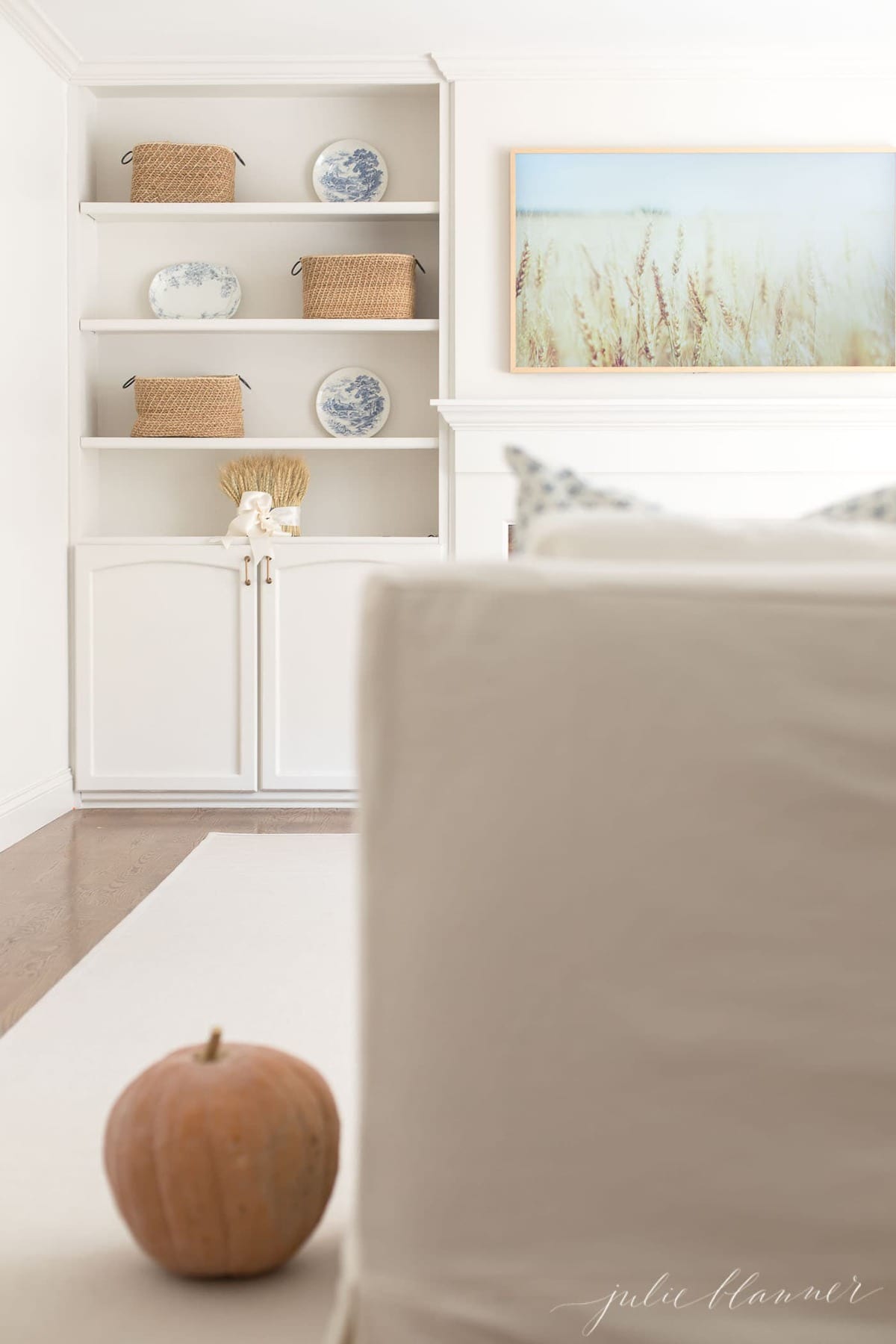 Winter and Christmas art for The Frame
I love to change the season of our "work of art" on television. It just creates such a great eye catcher in a room and helps put the rest of our decor together!
Check out these vacation and winter-themed art options and collections: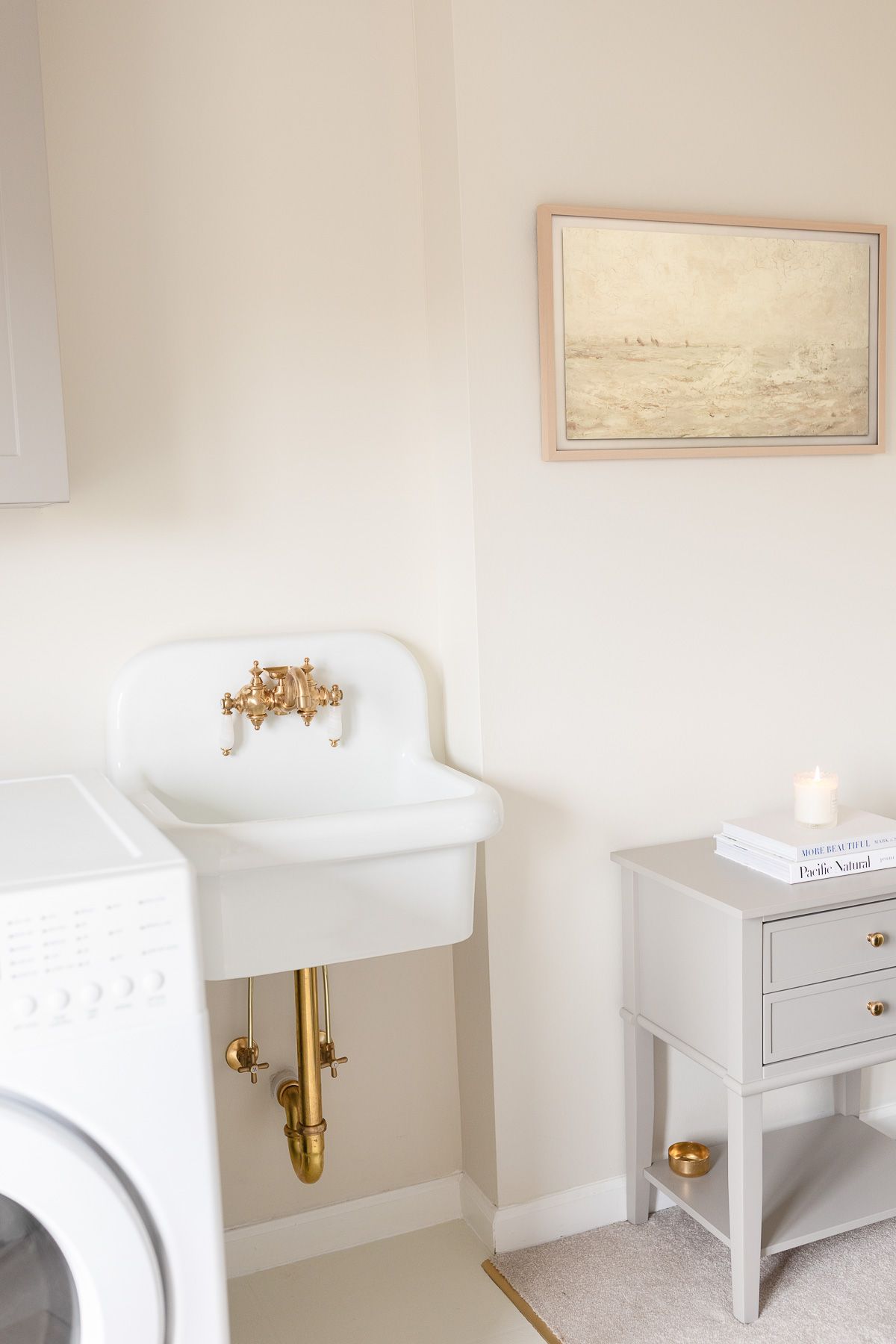 Attenuation of the glow
One of the things we struggled with when purchasing our TVs was dimming the bright light in art mode. There are several ways to darken the screen, which can recreate more of the true look of the art on your walls.
To tone it down, you should edit the brightness and tone through your remote or app. Personally, I think it's easier to do in the app!
I have found that the more "whiter" an image is, the more it tends to glow. But pulling down the brightness and tone helps a lot! You can also correct an image in the app to make it a little "warmer", which will blend in with your interior and feel less like a computer monitor and more like real art!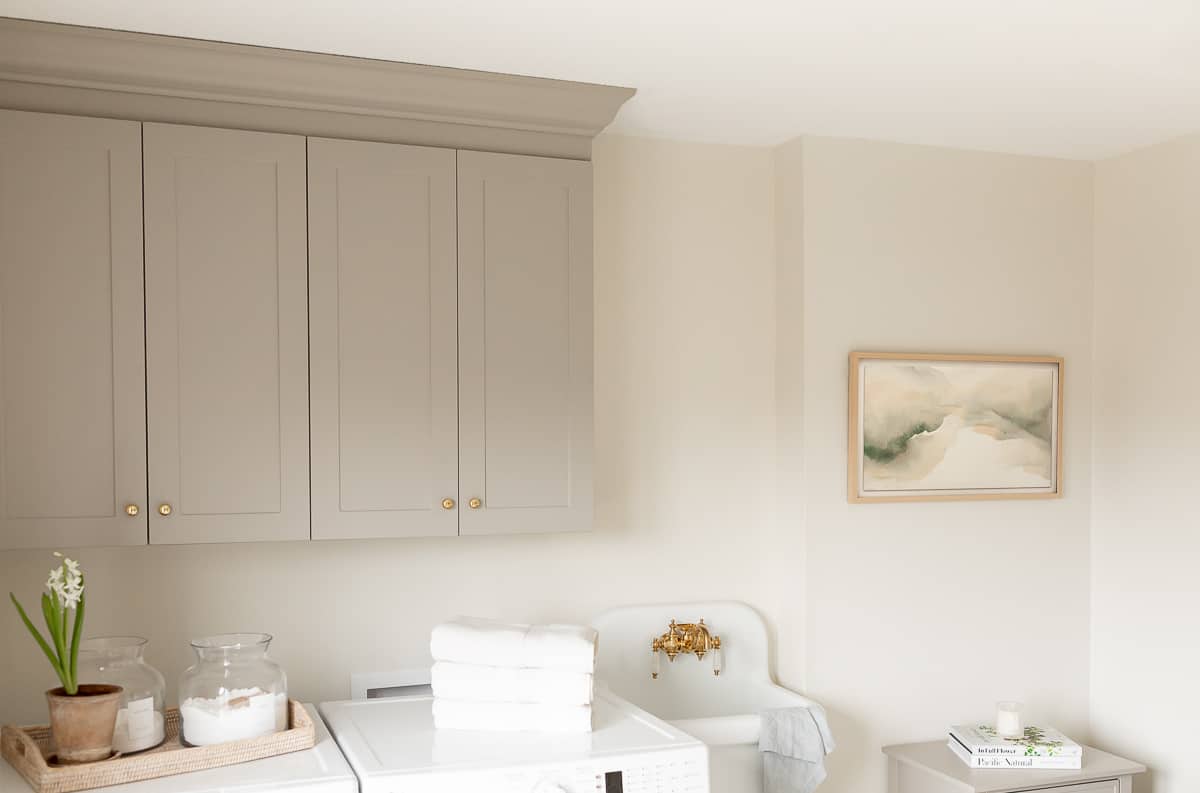 More tips
If you're just getting started, follow Samsung's step-by-step guide to uploading photos.
I've found the app useful for uploading your own pictures or the ones you've bought – it's the SmartThings app.
The easiest way to download digital art to your phone is to upload it to the TV through your app. Start a folder and name it so you are organized with all of your digital downloads!
Adding your own images to The Frame can be frustrating without a mat. Your options are Shadow Box, Modern Mat, and No Mat (my favorite). It took me a long time to find out! To do this with NO MAT, your image must be formatted exactly to a horizontal 16: 9 aspect ratio.
Try a slideshow! Use the SmartThings app by launching the Art Mode tab, then Browse, then My Collection, then Start Slideshow.
See here an inexpensive and easy way to hide cables!
What do you think? Do you have a Samsung frame TV? I would love to hear from you!
More art inspiration