If you want to add a little more magic to your Christmas decorations this season, consider the twinkle of an adorable string of lights! Fairy lights are perfect for children's rooms and much more.
Get all the magic of twinkling Christmas lights without having to decorate a huge tree. A string of lights is sure to bring magic this year – read on to see why!
One of the things we love to do at Christmas is decorating the bedrooms in our home. I know this is not for everyone, but waking up or falling asleep with a little extra Christmas magic in the room just has something special!
Whether it's adding cozy and cute flannel sheets, a green garland over a bed or dresser, or even a Christmas tree, a little is enough. Read this post to learn more about adding Christmas lights to bedrooms here!
A few years ago we bought the most beautiful birch-style fairy lights for the girls' rooms and have never looked back! I love that they're clean, easy to store, and easy to set up. There is something about them that speaks for the magic of the season – they have a wintry, sparkling effect that we just love!
Read on to find out all about these cute magical little trees and why you might want to add one to your own home this year!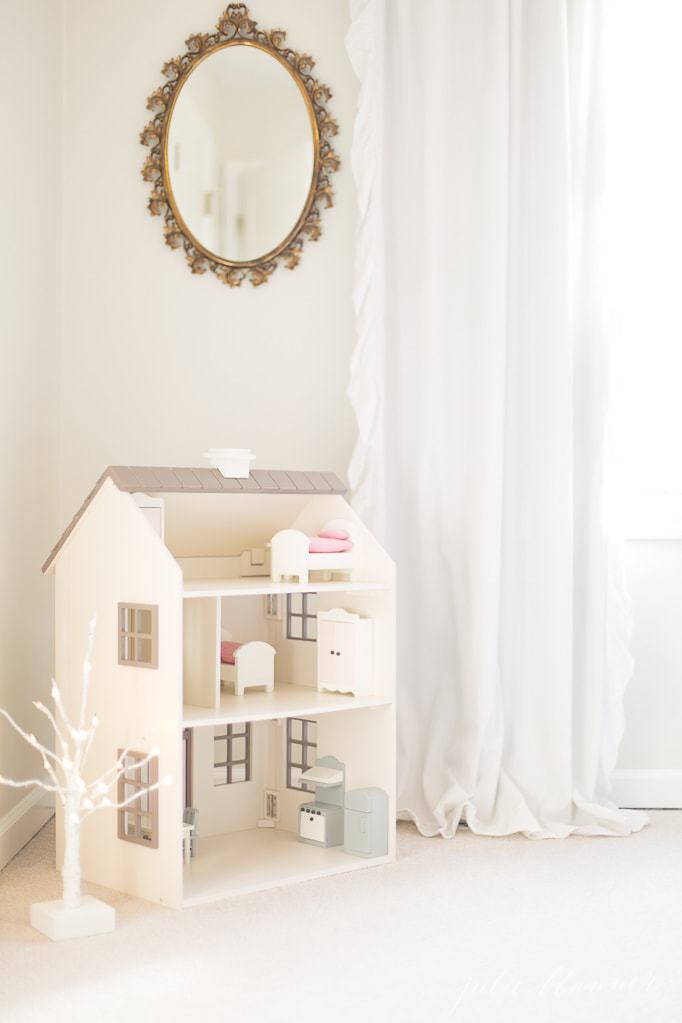 What is a light tree?
String lights are inspired by the fairy trees, which in Irish folklore date back to the Celtic times. Fairy trees are still a sacred part of Irish folklore today!
It has long been believed that fairies used these special stand-alone trees to enter and exit the Otherworld. Many superstitions surround these trees in Ireland and around the world.
Fortunately, we can now take some magic home with us! A light tree is beautiful all year round, but especially at Christmas. Consider adding a playroom, nursery, and anywhere you want a little rustic, magical touch this season.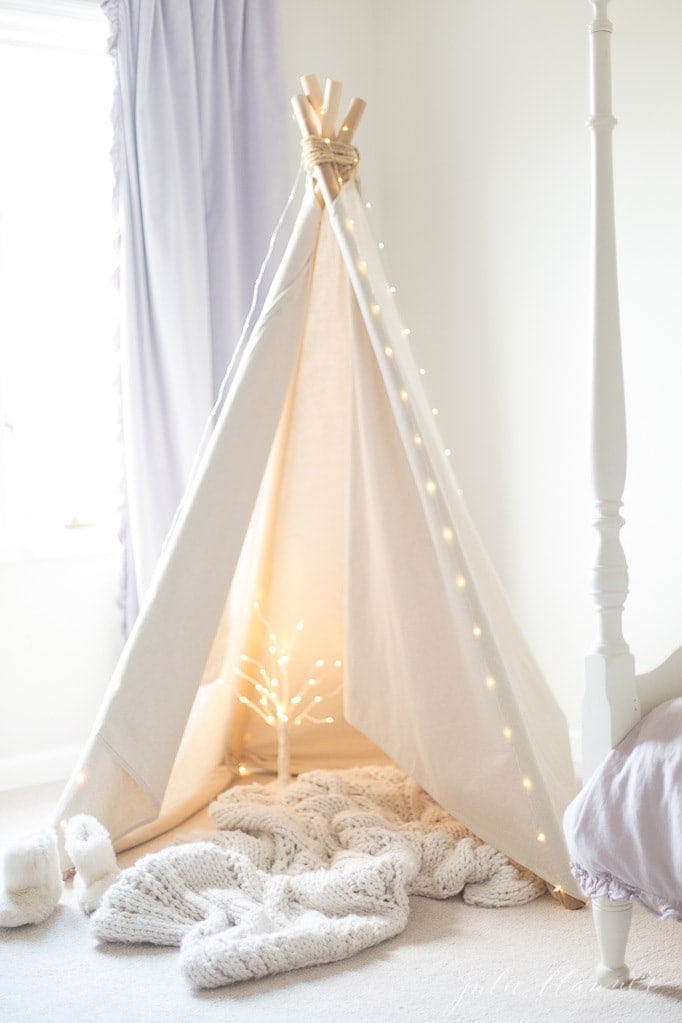 Fairy lights trees and branches
After several years of wondering where we found our little fairy lights, I'm so excited that there are so many options on the market today!
In fact, you can use individual branches to get a similar look. You can add them to large vases, outdoor garden pots, and more! (Of course, make sure they are weather-proof if you plan to use outdoors.)
They come in a variety of sizes – anything from 12 inches to seven feet. You can find the right size for any room or corner of your home.
Since I love a neutral home, I naturally tend to go for the natural looking birch style of fairy lights. I love natural Christmas decorations so much! Keep in mind, however, that they come in a variety of white finishes, from fake trees to dark iron and other metals.
You can even find olive and eucalyptus trees lit up as fairy lights – so much fun thinking of all the ways you can use them in your home and at your events!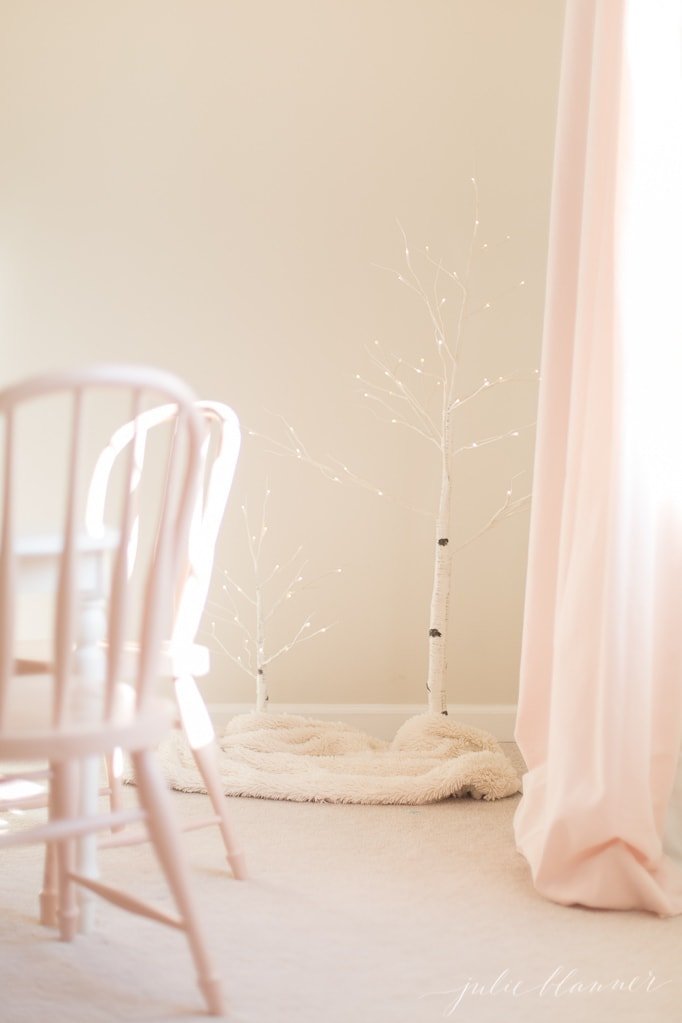 Where to use a string of lights
As a lamp on a bedside table
In the nursery – you can even build it into the interior of your DIY tipi
Use them to keep jewelry on your vanity
Perfect for weddings and events
Outdoors – Consider one a part of your Christmas porch decor or use twigs in your DIY outdoor container arrangements
On a bar or countertop for extra decoration during a Christmas party
In an entry for a little magic when the guests arrive
Anywhere you want to replace a traditional or barren Christmas tree
sources